Nov
22
Pre-order Titanlord: Child of Prophecy Now!
It's finally time to to revel the book cover of Titanlord: Child of Prophecy! It has been a long time coming, and truth be told I am still writing and finalizing a few parts before shipping it off to my editor, but I'd rather take the time to get this right, and give this series that is very dear and near to my heart the finality it deserves, not the the one it needs (don't judge me). 
Can't wait? Well then before you pre-order it now, and join a host of giveaways that I am announcing soon on my newsletter, go grab a copy of The Weeping Titan! An extended edition is available on Amazon, and there is much to read and prepare for before Child of Prophecy sits comfortably in your library.
I'll leave you now with the cover, the description and a link to pre-order a copy (don't forget to check out the rafflecopter below!):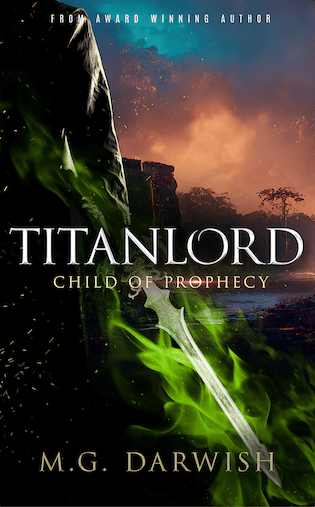 From the award-winning author of The Long Night, an enthralling novel that will captivate you with tales, myths and legends as it brings an epic conclusion to the Titanlord Series.
"Beware when victors win, as they often become the demons they vanquish."
Griffyn Haikrou has become Titanlord. Ever since he journeyed from his village with nothing but a sword and a few friends, he has overcome one obstacle and another in pursuit of avenging a world that was doomed to crumble at destined prophecies. He avenged his friends; he mourned, fought, lost, and won.
The sky turned red. For the hour has come.
Now, he must test his mettle against the prophecy that he set out to fulfill in the first place. Rumors and whispers still linger wherever he goes, so he turns to the one truth he knows: the world must be saved… no matter the cost.