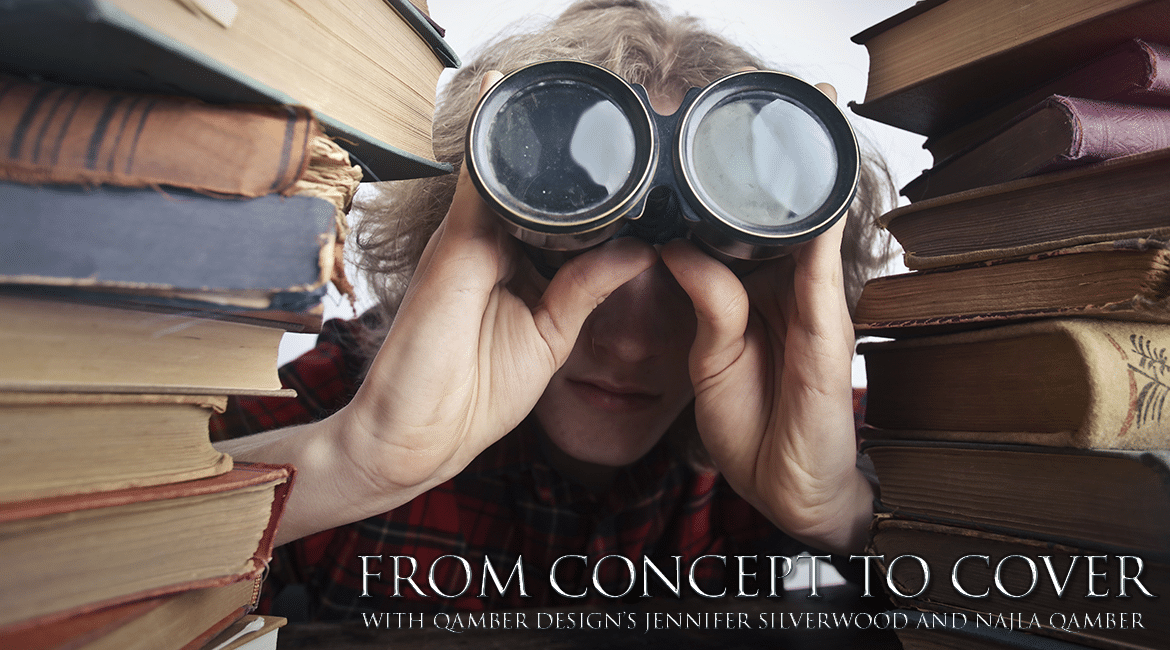 Nov
02
From Concept to Cover with Jennifer Silverwood and Najla Qamber
Our team at Qamber Designs & Media have seen it all when it comes to book design. From authors with a clear image of what they want, to clients who rely on us to lead them from concept to final cover.
QD&M Creative Director, Najla Qamber, has compared cover design to a fun and wild roller coaster ride. As Najla puts it, some authors are like a straight coaster ride, and know exactly what they want. It's up to us to make it happen and ensure it works in terms of what sells these days. Other clients function more like the roller coasters you hesitate to jump on. Their rides are composed of fun swerves to the left, right, up, down. And the team does our best to steer through concepts crafted between the client and our market research.
So how do we bring covers and bookish designs to life?
Most authors have at least a general idea of what they want for their book cover. How could they not, when the cover will represent their work that may have taken anywhere between a month, to a year (or ten in G.R.R.M's case) to write? But as we alluded to earlier, this is not always the case. More often than not, it's up to our team to interpret an author's vision.
As Project Manager for Qamber Kids, and a published author, I've been on both sides of the book creation process. I understand how it feels to be an author with a vision (or sometimes lack of vision) for that "perfect" cover. I know the pressures of searching through publishing platforms to see "comp titles" and what is currently trending.
Having been involved in the publishing industry, and the Indie movement in particular, since 2012, I've watched trends rise and fall. I've recovered my books more than twice in some cases. I've also had the benefit of landing my perfect cover designer from book one.
WHO MIGHT THAT BE?
You guessed it! The amazing, the talented, the brilliant Najla Qamber.
Najla was establishing her brand when I first met her in '11, and it's been a privilege to watch her skill grow by leaps and bounds over the years. Najla not only continues to cover books by Indiepreneurs, but also New York Times and USA Today bestsellers. She's done work for dozens of companies, corporate and independent, while continuing to expand her team of creatives (including yours, truly.)
Today, our team at Qamber Designs & Media work as designers and the "go-between" for authors and illustrators. Our joy comes from the journey of helping our clients bring their books to life. Sometimes that process is difficult, and takes more than two-or-three tries. As Najla says, most concepts don't see the light of day. But the fact that we created something beautiful with the client is always the best part.
We've been doing this for more than ten years already and each project is still as fulfilling an experience as the very first book we put together. We love what we do and can't wait to do even more in the next decade. If we're lucky and have our way, we'll be doing this until the days of teleporters and flying cars.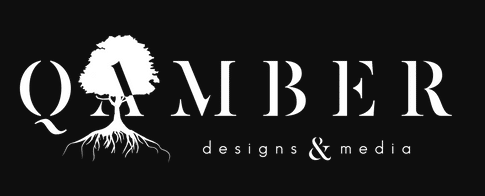 Some of Qamber Design Services