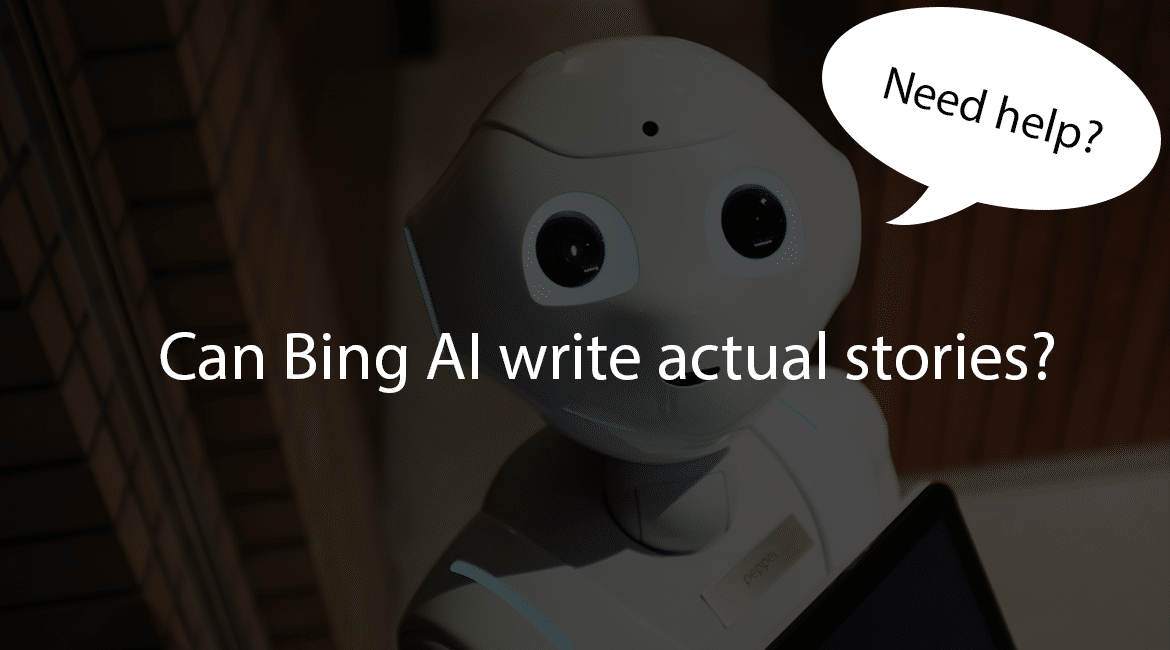 Mar
16
I ASKED BING AI TO WRITE A SHORT STORY BASED ON MY BOOK​
So before you judge me, I feel like I need to say that ChatGPT is blocked where I live. Great, so, I was messing around with Bing AI, and it actually surprised me with how well it can understand prompts, improve blurbs (I actually liked the results!) and even write stories. Is it perfect? Absolutely not. It kept insisting that the main characters in Titanlord are:
Griffyn: The protagonist and a Titanlord who can use Masamune to manipulate reality. He is brave, loyal and determined to save his world from the Gods.
Layla: Griffyn's love interest and a fellow Titanlord. She is smart, compassionate and skilled with magic.
Zane: Griffyn's best friend and a Titanlord. He is witty, sarcastic and loyal to Griffyn.
Ryder: The leader of the Titans, a group of rebels who oppose the Gods. He is charismatic, cunning and ruthless.
Ares: The God of War and one of the main antagonists. He is cruel, arrogant and bloodthirsty.
It just made up these names as I prompted it again. These are different than Zara, Roderick and Lila who Bing AI inists are included somehow in the Titanlord books. Well, then I had an idea and asked it to write a story based on the Titanlord series. I was actually quite surprised by the output. I didn't feed it any information by the way, I literally just asked it: "Can you write a short story based on the Titanlord Series by M.G. Darwish?" and here is what it spit out:
Zara was a young girl who lived in Pollus, one of the three realms of humans. She had always dreamed of seeing a Titan, the ancient beings that once ruled over the world before they were defeated by the gods. She had read every book and scroll she could find about them, fascinated by their power and mystery.
One day, she heard a rumor that a Titan was spotted near the border of Veda, the realm of demons. She knew it was dangerous, but she couldn't resist the chance to see one for herself. So she packed her bags and sneaked out of her home, heading towards Veda.
She crossed the border without much trouble, avoiding the patrols of humans and demons. Instead, she followed the trail of destruction that led her to a mountain range where she saw a vast figure looming over the horizon. It was a Titan.
She gasped in awe as she approached it cautiously. It was unlike anything she had ever seen before. It had four arms, two legs, horns, wings and scales. It was covered in scars and wounds from centuries of battles. It looked old and weary, but still majestic and formidable.
She reached out her hand to touch it gently, feeling its warm skin under her fingers. The Titan opened its eyes slowly and looked down at her with curiosity.
"Who are you?" it asked in a deep voice that echoed through the mountains.
"I'm Zara," she said softly. "I'm a human."
"A human?" The Titan frowned. "What are you doing here?"
"I came to see you," she said honestly. "I've always wanted to meet a Titan."
The Titan smiled faintly.
"You're brave," it said. "Or foolish."
"Maybe both," she said with a shrug.
The Titan chuckled.
"I like you," it said. "You remind me of someone I knew long ago."
"Who?" she asked eagerly.
"A friend," it said vaguely. "A fellow rebel."
"A rebel?" she repeated.
"Yes," it said. "We were rebels against the gods who enslaved us."
She remembered reading about that in her books.
"The War of Titans," she said.
"Yes," it said again. "The war we lost."
"What happened?" she asked.
"We fought hard and long," it said nostalgically. "We had hope and courage and pride. But we were outnumbered and outmatched by their divine weapons and magic."
It paused for a moment before continuing.
"They killed most of us," it said bitterly. "Some imprisoned in Tartarus, their dark realm below Veda where they torture them endlessly for their amusement."
It shuddered at the thought.
"And some they spared for their purposes," it added grimly.
"What purposes?" she asked fearfully.
"They used us as tools, toys, or experiments," it said angrily. "They twisted our bodies and minds into abominations, servitors, or hybrids."
It gestured at itself with one hand.
"Like me," it said sadly.
"Yes," he said. "I was once a pure Titan, like the ones you read about in your books. But then they captured me and experimented on me. They gave me wings and scales and horns. They infused me with demon blood and magic. They tried to make me into their weapon." 
He clenched his fists. 
"But they failed," he said defiantly. "I resisted their control. I escaped their clutches. I fled to this mountain where I have been hiding ever since."
He sighed. 
"I'm the last of my kind," he said mournfully.
She felt a surge of sympathy for him.
"I'm sorry," she said sincerely. 
He smiled again. 
"Don't be," he said. "You have nothing to do with it." 
He looked at her curiously.
"Why are you so interested in Titans?" he asked. 
She shrugged.
"I don't know," she said. "I guess I admire them. They were brave and strong and free."
He nodded.
"They were," he agreed. "But they paid a high price for it." 
He paused for a moment before continuing.
"You know, there is a prophecy about Titans," he said mysteriously.
"A prophecy?" she asked eagerly.
 "Yes," he said. "It says that one day, a Titanlord will rise from the ashes of his fallen brethren and lead a new rebellion against the gods." 
He looked at her intently. 
"Maybe you are that Titanlord," he said.
"Me? A Titanlord?"
He nodded.
 "Good," he said. "Then follow me."
He led her to a cave behind the mountain where he had made his home. Inside, there was a large pool of water that glowed with a faint light. 
"This is the Well of Titans," he explained. "It is a sacred place where the essence of Titans flows. It is where I come to heal and recharge my power."
He gestured for her to come closer.
"If you drink from it, you will awaken your Titan blood and become a Titanlord," he said.
She looked at him with a mix of excitement and nervousness.
"Are you sure?" she asked. 
He nodded again.
"Yes," he said. "I'm sure. I've seen it in my dreams. You are the one." 
He smiled reassuringly.
"Don't be afraid," he said. "I'll be here with you."
He took her hand and led her to the edge of the pool.
"Ready?" he asked.
She took a deep breath and nodded.
"Yes," she said.
They both leaned over and drank from the water together.
She felt a surge of energy run through her body. She felt her senses sharpen and her mind expand. She felt a connection to him and to everything around her. She felt alive and powerful and free.
She opened her eyes and saw him looking at her with pride and joy.
"You did it," he said. "You're a Titanlord."
She smiled back at him.
"I did it," she repeated. "I'm a Titanlord." 
They hugged each other tightly, feeling their hearts beat in sync.
They broke apart and looked at each other with wonder and love.
"What now?" she asked.
"Now we fight," he said. "We fight for our freedom and our future."
He kissed her softly on the lips.
"We fight together," he said.
#
It ended the story like this. I'm honestly both terrified and excited as to what this means to authors. Can AI generate stories with intrigue, plot twists and enough conflict to keep readers entertained without human interference? I don't think it can… yet. But the good news is that this can be one of the tools authors can use to help them in their process… more of a bycicle for the mind if you will.
That's all for now. 
– M