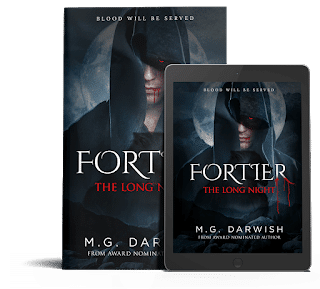 Oct
02
The Long Night: News and Early Reviews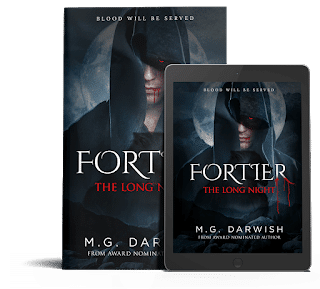 The Long Night: Blood Will Be Served – News and Early Reviews
It's almost a month since The Long Night: Blood Will Be Served has been released and in this post, I'll be going over the news and early reviews circulating as well as share newspapers and articles where it was published in.
Aside from that, early reviews have been coming in (a huge thanks goes to every one of my subscribers who were a fundamental support in making this release successful). Here are a few things to consider:
Fortier In the News
The book has been featured on two of the biggest newspapers in Bahrain (Daily Tribune and Gulf Daily News). Luckily, GDN has been kind enough to provide a PDF that I have here so you can check it out!
This is also the link to the article on Daily Tribune: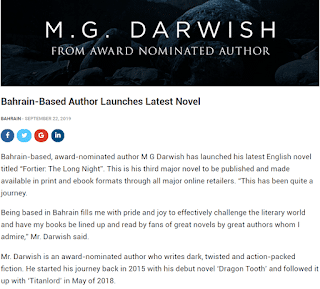 Early Reviews & Reception
Reviews have been amazing. The positive and the negative. They say authors should never look at their reviews but I find that essential in developing as a writer. Here are a few snapshots that I posted on Social Media: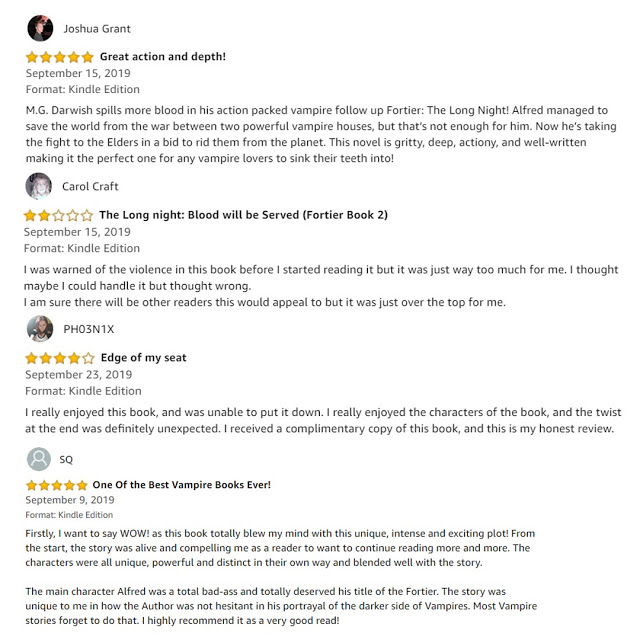 A grim reminder: Fortier portrays the darker side of vampires and is not like any vampire book out there. Please keep this in mind, as the characters are ruthless and inhumane.
What's Next – Blog Tour
So what's next? Well, I have yet to go on the blog tour that is organized by Xpresso Tours. A wide range of content are coming your way. Interviews, guest posts and more reviews. I definitely had a lot of fun and I'm excited for you all to see what has been planned for so long -hint: Alfred did an interview- so keep an eye for that!
I've also started outlining the next instalment and I do have a working title, but I'd rather wait a bit before I announce this (most probably, my subscribers will be the first to know).