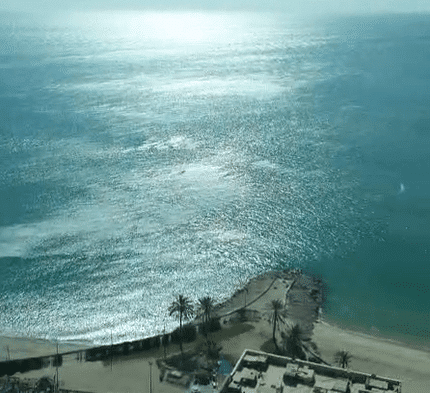 Jul
04
3 Ways to Get Your Creative Juices Flowing Again
I always struggled to get my creative juices flowing. Thankfully, I think the more an author writes the better they get with these things. As I was travelling back and forth, I remembered essentially what the beauty of writing really is all about: making statements. It's very important to keep going on about your life when you are working on a book for many reasons, but most importantly, what do you do when you hit that brick wall that doesn't seem to fade or give in to time? Well, here are 3 ways to get your creative juices flowing again.
Change Your Scenary
Hey, it works. If you are used to write in a dark, candle-lit room (don't judge me) with loud epic music in the background then do the opposite, go to a coffee shop, plug in those noise canceling headphones and write. Recently, I went to Kuwait and stayed at a hotel that offered a great sea-view and my first thought was "I can't wait to write to this!"
Here's a picture for reference: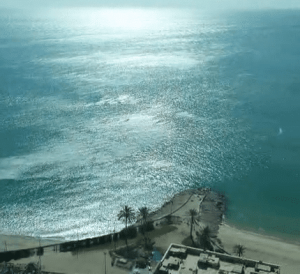 With this beautiful view, the sound of waves and buzzing noise outside gave me the inspiration and motivation to write the scene that I always shied away from: a great horde is coming towards a rich city, but now more than ever, all must band together to try to fend off this attack (honestly, if you get this reference, get in touch and tell me what you think this is, and I legit will ship you a prize).
Sometimes, this is the single thing you have to do to get out of the writing slump. Even writing at a different location of your candle-lit room might do exactly that for you, and whatever you write: DO NOT DELETE ANYTHING. Move them in a separate document, and call it "trash.docx" or whatever.
Read More Books
This is a straight forward thing. If you're struggling to write, then there's no reason to fret. Pick up another book similar to your genre and read. A writer that doesn't read, shouldn't exist. Often time, this pushes our brain to the basic animistic vibes. See a writer's brain works differently, and chances are when you are reading that great book, about a dozen ideas will pop up in your head and you'll be asking the poisonous question that all writers possess "what if that happened? What if this happened?"
I think this can be summed up really well by sharing the time when I saw an interview of Neil Gaiman when he was asked "how do you get ideas for your books" to which he replied: "Our brains work differently, when we read that a bite from a werewolf turns them too, we wonder… What if a werewolf bites a goldfish?"
Lately, I've been reading Heir of Fire by Sarah J Maas, and this book, I swear is so addictive but unfortnately, between work, writing and other family obligations I only have time to read when I am flying out of/to the country but I cherish those moments very much. It always rejuvenates me to see another writer doing what they do best: write.
Live Your Life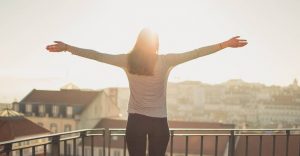 A lot of writer blogs often tell you to force yourself to write even if you don't like it, however, if you don't have a main project at the moment, it is absolutely fine to go out, have fun and enjoy yourself. Writers should always write from experience, and that is why you shouldn't miss out on any sort of experience because at best, you'll have fun and you'll have a great tale to tell. And at worst, you'll have a great tale to tell.
Go out with your friends, or meet up with family… go on an adventure, just do something that doesn't make you feel secluded and isolated. That is one of the reasons why writers struggle and get gloomy when they can't write. Realize that you got to take care of your mental energy as much as you pay attention to your physical health.
Quite recently, my latest WIP (work in progress) was about a character who was twisted, tormented and a misogynist. Too arrogant for his own damn good, and I often felt that I needed to disconnect from the story because of how gloomy the whole world seemed to me.
I'll have to end this here. If you've any questions or comments, don't hesitate to let me know!
Until next time,
Write on.