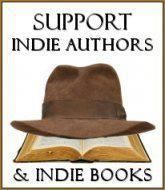 Dec
20
Support for Indie Authors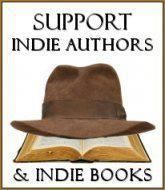 "Support indie authors!" I have heard this so many times throughout the years, so this was long overdue… Indie authors have a lot on their plate, they have to basically learn to do it all themselves whether it's marketing, designing, layout formatting on top of the actual writing itself. That is why you often hear that writing a book is the easiest part. Now, the question of why I opted to write this now is very simple: it usually takes me days in order to find a good editor who understands that indie authors do not 'shit' gold. Not all of us are Tywin Lannisters eh?
Now, the thing is I understand how important it is to get your work edited, but do you really have to charge emerging authors ridiculous sums of money? Professional editing is ranged between 600$ and go to a staggering 2000$+ to get a novel edited, something that realistically new writers cannot cough up as they do not have publishers behind them.
Is it worth it? Absolutely, never underestimate the work that these editors do, I mean seriously, all the power to them, right? But since not everyone can afford the luxury of spending thousands of dollars on their manuscripts I thought I would share some of my favorite editors with you (keep in mind, I highly recommend these editors and they don't charge a fortune):
Beta Reading & Editing
The people at 'SimplyBetaReading' offer great packages that you can rely on to improve your craft. They offer a range of services like Beta Reading, as well as some editing packages. Their prices vary depending on your style of writing but rest assured; it definitely won't break the bank!
Website:
http://simplybetareading.com/services.html
Manuscript Critique
Victoria Griffyn offers to critique your manuscript for a very low price compared to her experience as an experienced editor and is, in my opinion, a bargain. She also has a YouTube channel and offers subscribers a 10% discount.
Website:
http://www.victoriagriffin.net/editing-services.html
YouTube channel:
https://www.youtube.com/user/ladyace0007
Professional E-book Formatting

I was actually surprised to find this service as well, you get the best selling authors and editors to edit your work of up to 100K words for a simple fee of 60$ only. If you do a little research only, you'll begin to appreciate just how much a bargain this really is.
Website:
http://www.fictionworks.com/ebook-formatting
That's it for now, let me know if there is something specific that you want me to cover as well and I'll do it. It was really important for me to write this in the hopes that someone will benefit from these great services.
Also, for my countrymen and any writer residing in Bahrain, get in touch with me if you need any of these services! We have a community to support each other locally, and I would love to have you be part of it (we do this thing where every weekend someone sends something they wrote and everyone provides feedback).
That's it for now,
Until next time,
Write on.