Thoughts on Writing – Update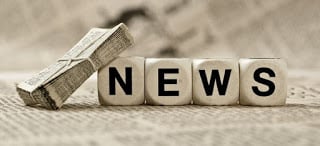 Today, I wanted to talk about some of my thoughts surrounding the publishing industry and I'll discuss the progress of Dragon Tooth as well (it's still scheduled for June I promise).
Lately, a lot of things have been on my mind and I thought I could share them with you guys and maybe it'll help anyone who is going through something similar.
The first thing is, I've started my last round of editing Dragon Tooth (in order to prepare for the release) and I didn't realize how much I actually improved throughout the process of writing it. Not only Dragon Tooth, but almost all of the stories that came after it improved my skills significantly.
I remember reading somewhere a quote by Stephen King "write your first book, finish it, leave it on the side. Write another book. Publish the second one." or something along those lines. The idea behind this quote is, writing is really a practice. The more you do it, the better you get.
I've been invited to some events lately, and there was one, from Global Vision, which is basically a company that works with colleges around the world to facilitate the application process for students who want to pursue their education further.
One of the requirements was to write a proposal of up to 2000 to 3000 words, and when the speaker said that, I could swear I sensed everyone going "Oh god . . ." and I wasn't amused. Not one bit. My daily quota has risen from 500 words per day to 1500, and it almost happens automatically nowadays and I don't even pay attention to it. I just find myself taking it scene by scene and it seems to work.
My point is, my writing has improved a lot since I decided to publish Dragon Tooth, but I do understand that I'm just at the beginning of this journey.
That's it for today, but next week, I'll be sharing some helpful tips to self-publishing.
Have a great day!
Until next time,
Write on.